Deciding where to live in Austin is like choosing an entree at a gourmet restaurant. There are many different options that are all great but depend on your individual preferences. Do you have kids? Do you want a walkable locale near downtown? Are you looking to lay low in South Austin? Or do you want to escape the city and check out a lovely Hill Country hub?
These are questions that you may have already asked yourself or will start to ask yourself as you peruse our list of the top Austin neighborhoods. We broke our top-rated communities into two main categories: "In the City" and "In the Suburbs" so that you can truly decide which piece of the "Violet Crown" suits your fancy.
How We Chose Our Selections
Over the last few years, Austin has quickly risen to one of the hottest housing markets in the country. With a plethora of incredible outdoor activities, a family and dog-friendly culture, a thriving nightlife scene, and not to mention its claim as a booming destination for giant tech companies, it's safe to say Austin is the landing pad for distinguished buyers of all calibers.
With many years of expertise working with the most driven clients in Austin,
Sprout
has become more than familiar with the ebbs and flow of Austin's neighborhoods and the intricacies that set one community apart from the next. To create and optimize our 'best of Austin' list, we considered important aspects such as environment (safety, walkability, overall vibe), attractions (schools, dining, nearby landmarks, shopping, parks), and price point (affordability, median price, availability).
Table of Contents:
In the City
In the Suburbs


A loveable fusion of old and new Austin, Cherrywood is a charming community of patchwork neighborhoods that were built between the 1930s and 1950s. This alluring east side neighborhood was officially formed in the eighties and presents huge shade trees that line the winding streets, presenting glances into Austin's history with post-WWII bungalows and in-tact Craftsman that are to die for.
Sitting just east of Interstate 35 hugged by Manor Road and Airport Boulevard, Cherrywood is just five minutes from most of The University of Texas at Austin campus and only 10 minutes from downtown proper.
Area of Town: Central/Northeast
The Vibe: Eccentric, but original revamped Austin charm
Best for: Graduate students, professors and faculty, young families, and artistic singles
Similar Neighborhoods: Rosedale/Allendale, North Loop, Chestnut
---
2. "78704"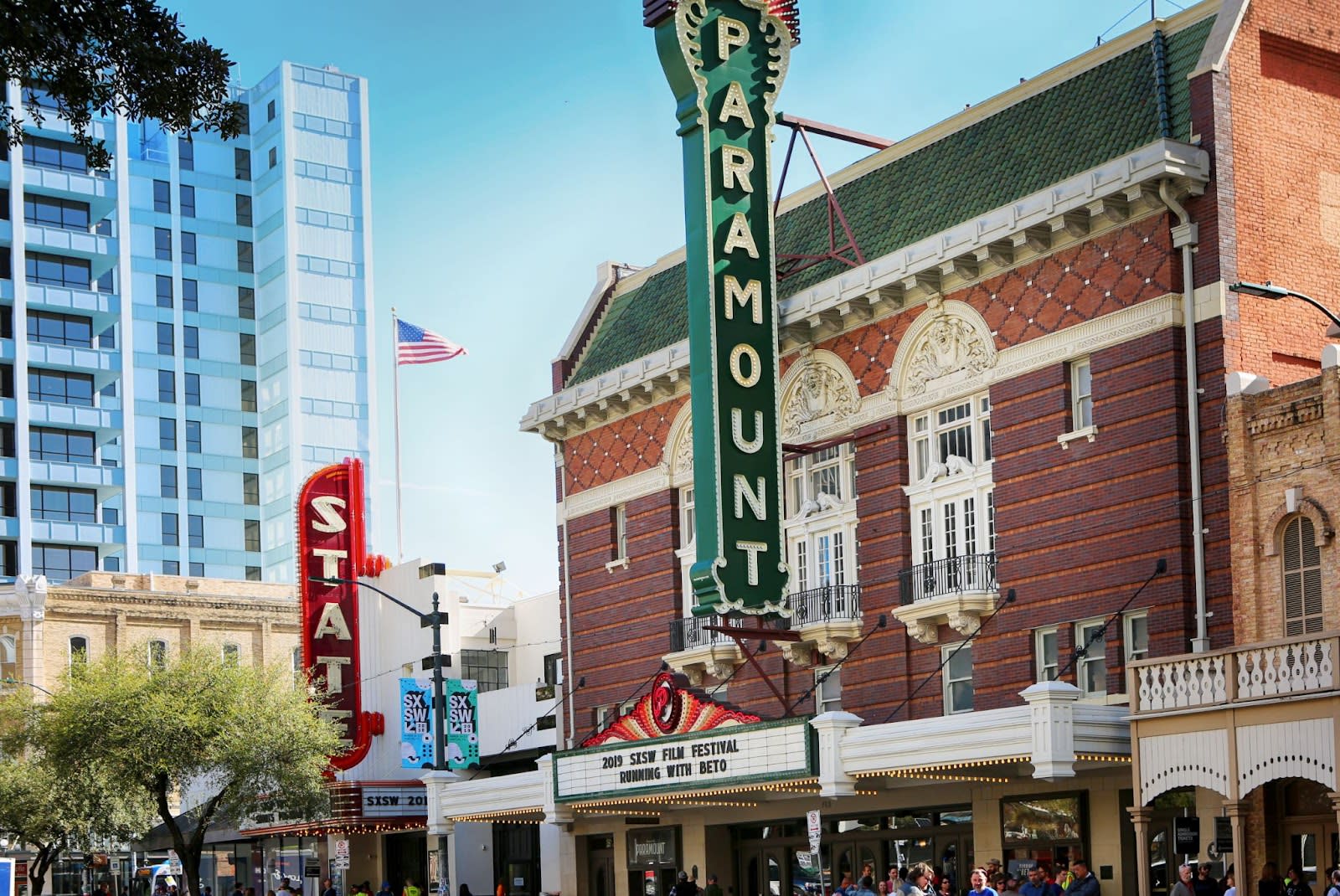 The creme de la creme of Central-South Austin and maybe all of Austin, in general, are the hodge-podge of colorful communities that make up the esteemed "78704" zip code. While affordability is not even an option here, the '04 is for those looking to soak in the highest vibes that exude all things Austin. This coveted region includes Bouldin Creek, Barton Hills, South Lamar, St. Edwards, Zilker, South Congress, and Travis Heights - each of which has its individual list of pros.
Nestled just south of the river, certain vantage points in this south Austin haven feature stunning downtown views. While it really depends on which section of the '04 you choose, overall, the convenience of great schools, amazing food, and citywide attractions is rather unbeatable.
Area of Town: South Central
The Vibe: Quirky Austin magic near all the action
Best for: Professionals and families, middle-aged mavens looking to downsize
Similar Neighborhoods: Central-East Austin, Rollingwood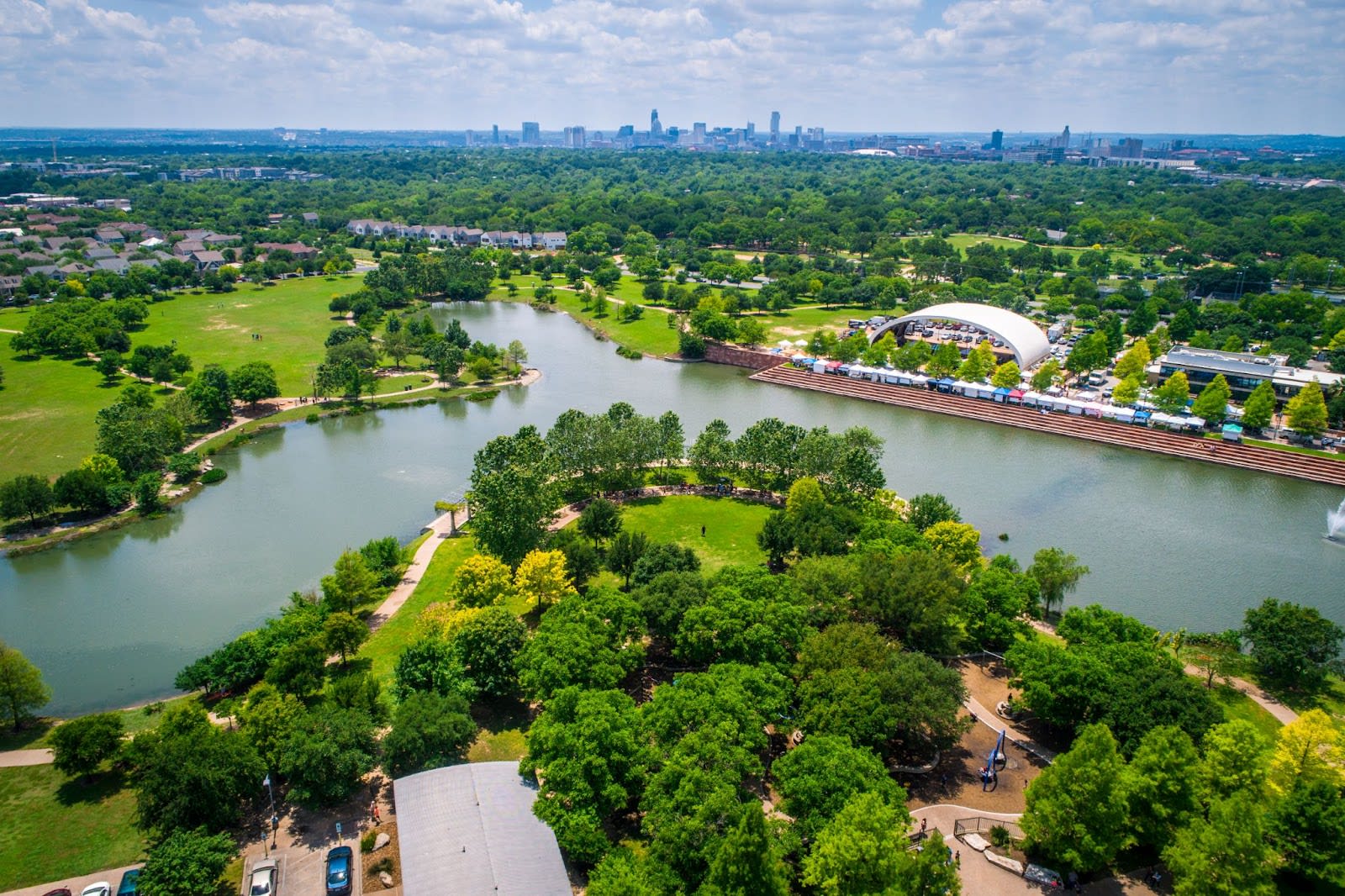 Located just northeast of Cherrywood,
Mueller
is one of Austin's newest developments catered to families and fans of natural spaces. It is a great option for first-time homebuyers or those looking for endless convenience as Mueller has almost everything you could need within a short drive. Find a prized
HEB
, a wide array of parks and outdoor spaces, one of the best weekly farmer's markets, and almost all of Austin's favorite businesses all tucked precisely into a cookie-cutter development that still has enough character to differentiate it from other areas.
Area of Town: Northeast
The Vibe: New & hip with everything you need
Best for: Young families, first-home buyers, convenience lovers
Similar Neighborhoods: Southpark Meadows, Circle C Ranch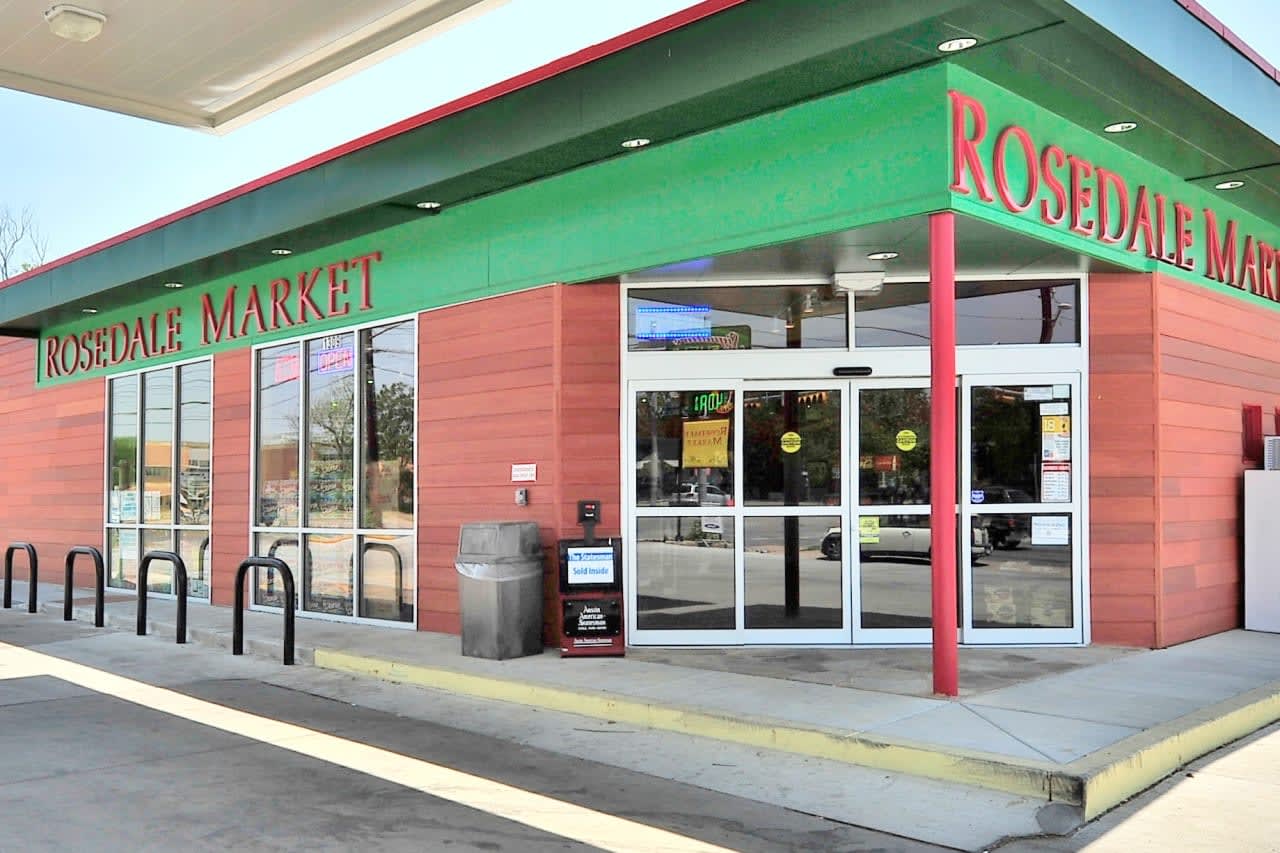 An overlooked Austin classic, the area dubbed "Rosedale" lies between Mopac and Guadalupe Street from 38th Street on the south to Hancock Drive on the north. This older community offers great proximity to local businesses,
delectable eats
, and green spaces, and gives off an overall peaceful and safe vibe.
Ideal for families and nature lovers alike, Rosedale features prime access to Ramsey Park's five acres of fun as well as the hike and bike trails along Shoal Creek Greenbelt. There are also highly rated restaurants, bars, and coffee shops to indulge your taste buds - all within a quick drive or bike ride.
Similar Neighborhoods: Crestview, Cherrywood, Allendale
Area of Town: North-central
The Vibe: Comfortable and peaceful with older homes and larger lots
Best for: Quieter types, empty nesters, older professionals
5. Clarksville
Clarksville is the place to be to experience the best of Austin without having to downsize to a condo downtown. Located just blocks from the
flagship Whole Food

s
and within walkability to some of Austin's classiest joints (
Clark's Oyster Bar, Josephine House
), this sophisticated community presents access to
Austin I.S.D.'s best school

s
, the thriving heart of the live music culture, and the most famous and historic parks in the entire city.
Area of Town: West of downtown and just north of the river
The Vibe: Historic Allure just next to downtown without living downtown
Best for: Families, established entrepreneurs, and business executives
Similar Neighborhoods: Tarrytown, Hyde Park
6. Franklin Park
Perfect for those who want the conveniences of city life close enough for comfort but not too close, Franklin Park sits just 15 minutes southeast of downtown. With huge outdoor recreational spaces nearby like
McKinney Falls State Park
and the
Williamson Creek Greenbelt

,
there is no shortage of biking, hiking, and fishing nearby. While it may not rank the highest for walkability, restaurants, or safety, Franklin Park is one of our favorite Austin neighborhoods that are still relatively affordable.
Area of Town: Southeast
The Vibe: Super residential feel with lots of parks, fewer city conveniences
Best for: Young professionals, established adults that missed the prime buying time
Similar Neighborhoods: Battle Bend, West Gate
7. North Loop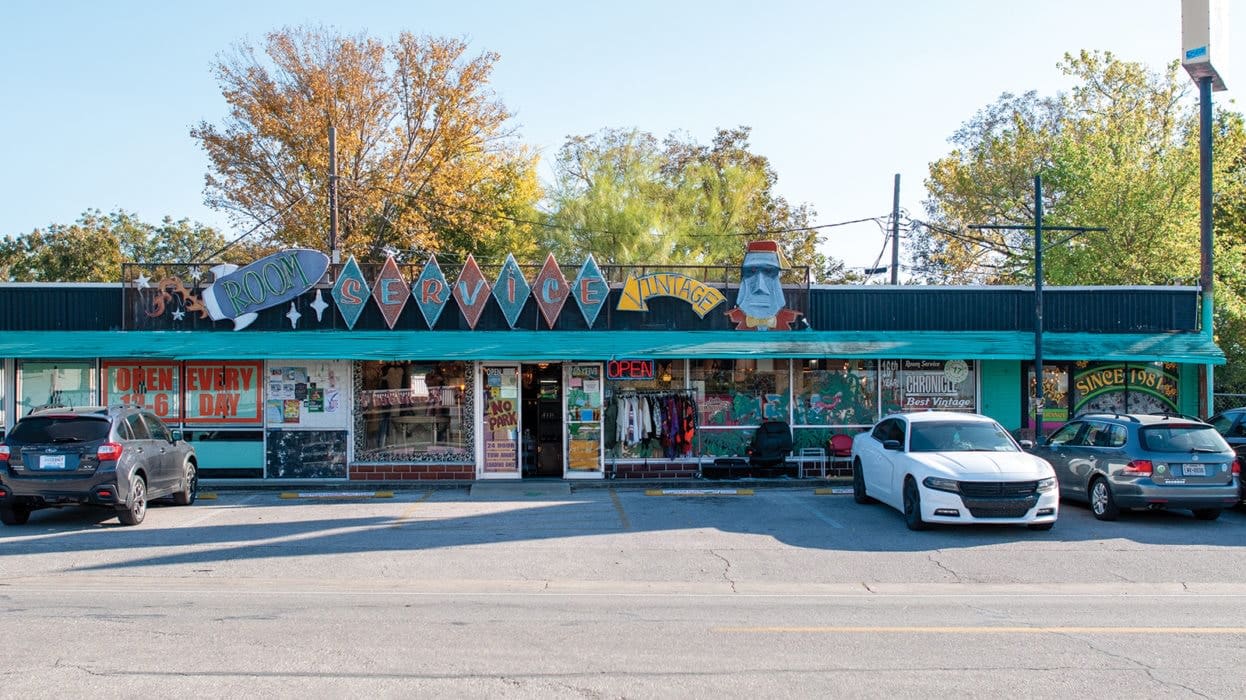 North Loop borders Hyde Park to the north and resides in the colorful center of North Austin. Set apart by its defining namesake street where Sunday strollers can enjoy lazy weekends perusing vintage shops, sipping local cold brew, or looking for gifts at one of the quirky boutiques. Small traditional style homes take precedence here with remodeled contemporaries popping up along the heavily homed streets.
Area of Town: Northcentral
The Vibe: Easy-going, quirky, & buzzing with convenience
Best for: Students, younger professionals, and families
Similar Neighborhoods: Crestview, Brentwood
8. Rollingwood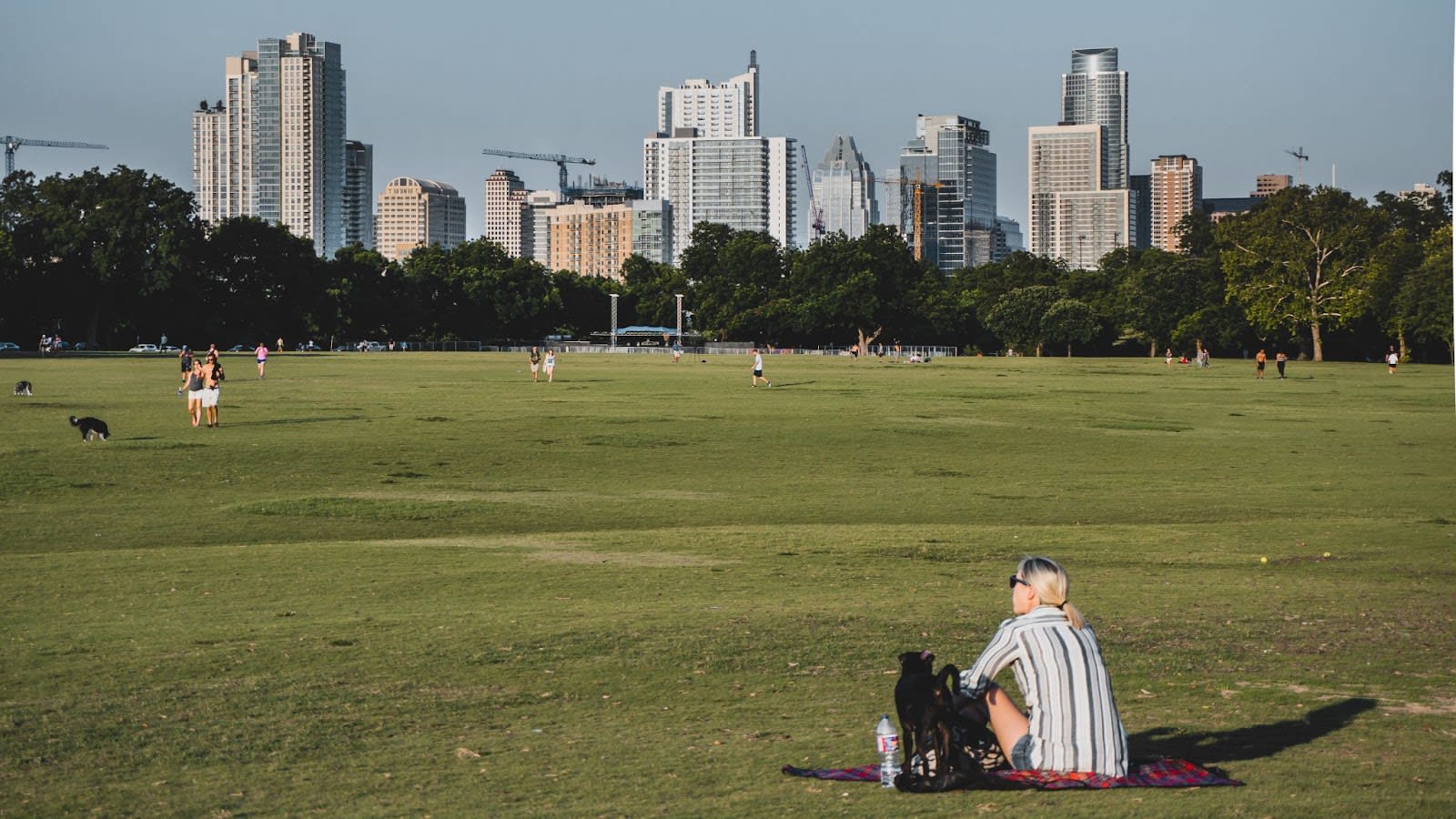 Conveniently nestled just minutes from downtown, Zilker Park, and some of the top-rated schools in the country, you will find Rollingwood. This sophisticated community features gorgeous scenery with mature trees and well-appointed homes and oozes the ideal fusion of Westlake and old-Austin elegance. Find a wide array of local parks and river access nearby as well as a handful of delicious eats and great shopping within its borders, as well as everything you need for a full family life.
Area of Town: Just west of Zilker & Downtown
The Vibe: The gateway to Westlake without being totally Westlake
Best for: Established families, those who want the Eanes school district
Similar Neighborhoods: Tarrytown, Clarksville
9. South Menchaca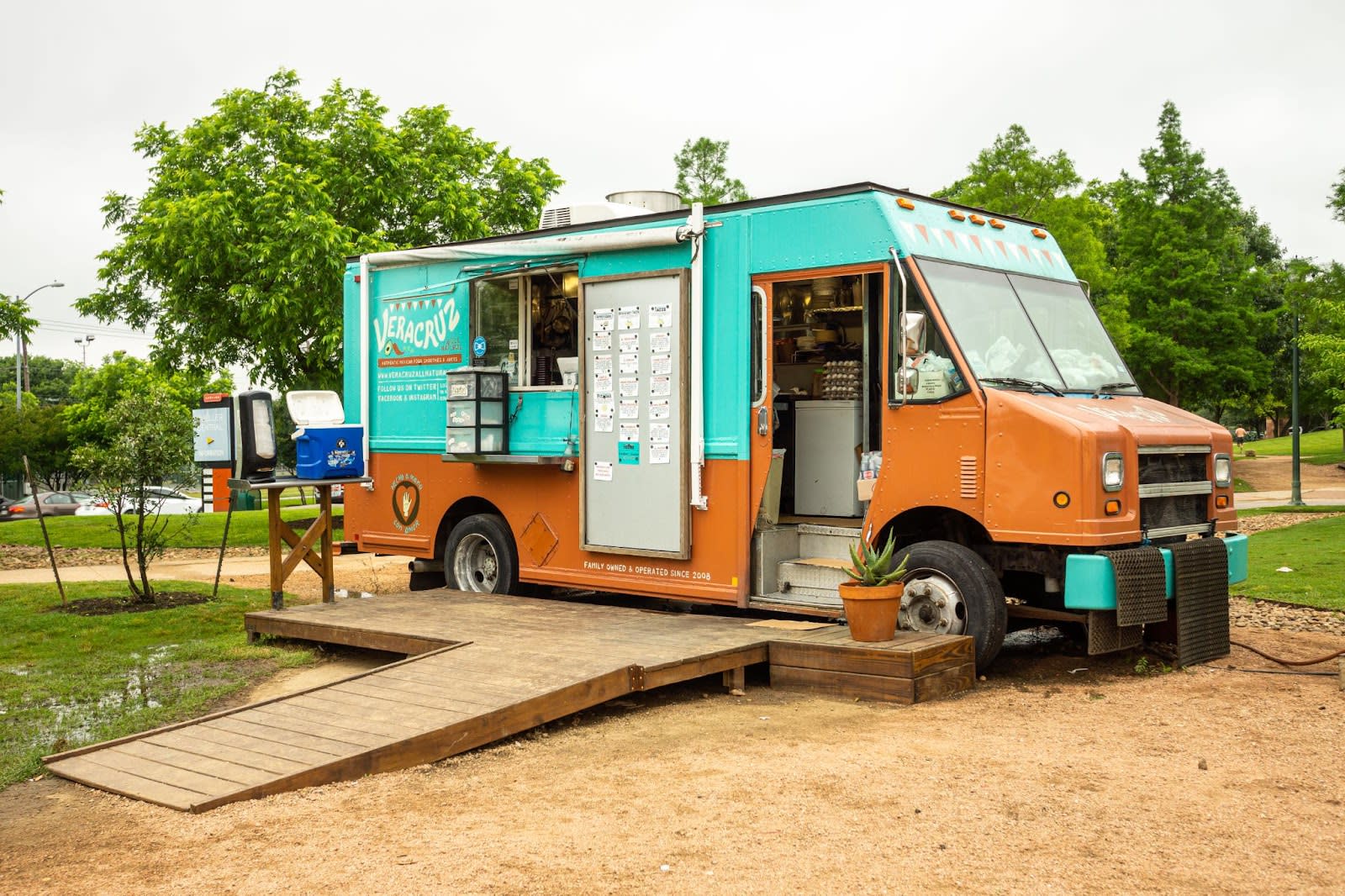 Those who were tired of the tourist traps of downtown or who were pushed out of 78704 found themselves living in the South Menchaca area. Appeals of this community include the lower price tags and the convenient locale for reaching both the hustle of downtown and the low-key chill of south Austin. Newly developed mixed-used spaces are popping up left and right, allowing for more sunny days of brew sippin', local shoppin', and easily navigable plans. This working-class neighborhood is also close to major highways, good schools, a few great parks, and has a wonderful safety rating.
Area of Town: Southcentral
The Vibe: Old South Austin with no frills
Best for: 20 & 30-somethings, families
Similar Neighborhoods: North Loop, Franklin Park, West Gate
10. Central East Austin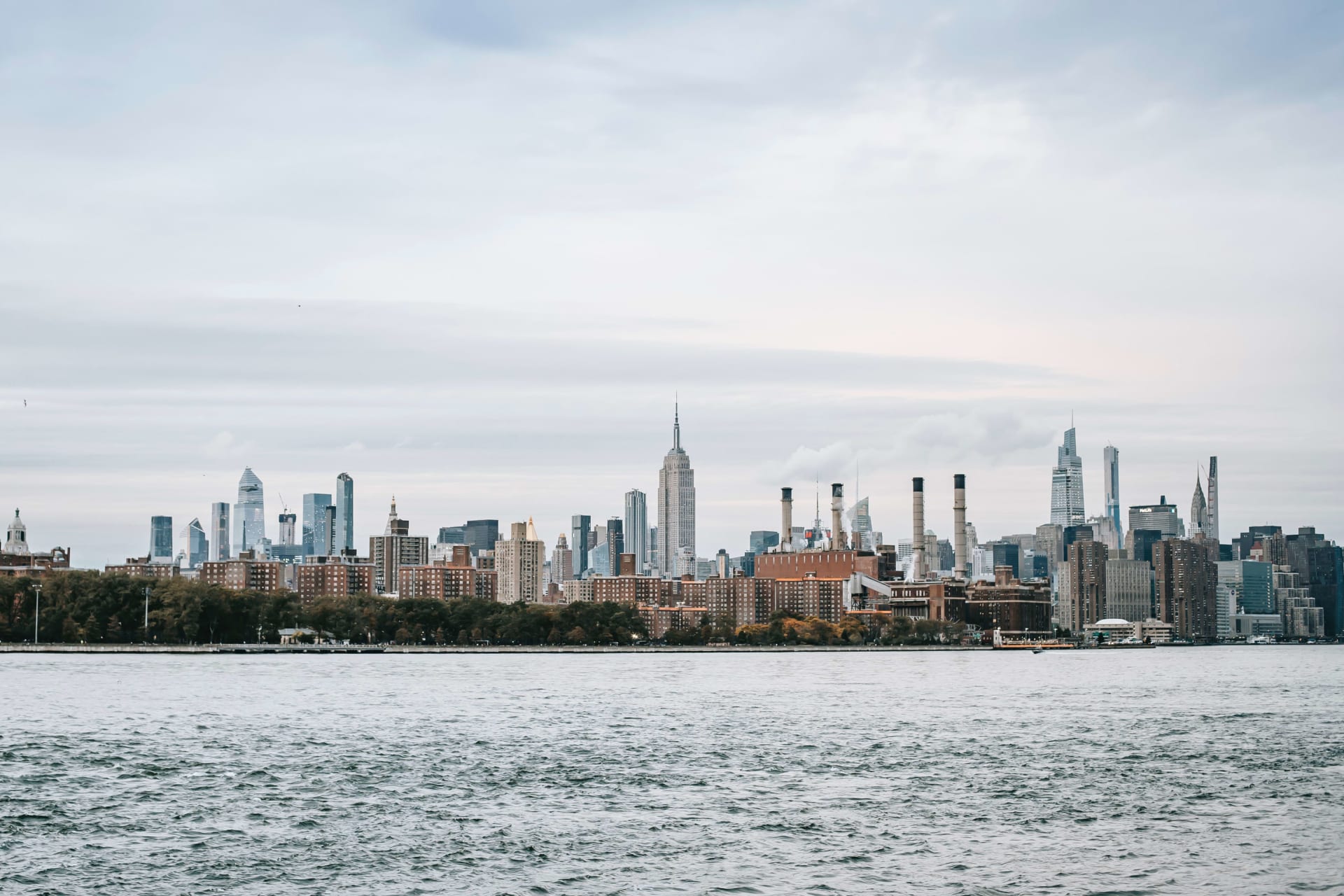 One of the most-transformed areas of the city, central East Austin is now home to a Whole Foods and Target on top of the already stacked list of local restaurants, bars, and shops that line the vibrant streets of the east side.
A testament to historic Austin blended with new developments, East Austin flaunts an authentic home for those looking to make it in the Austin business and/or art scene. While you are not technically Downtown, you have access to the famous
East Sixth portion of Sixth Street
, where you can find divey hangs and live music every night of the week.
Similar Neighborhoods: Holly, Cherrywood, Chestnut
Area of Town: Central East
The Vibe: Trendy, hip, buzzing hot spot hub
Best for: Fresh graduates, young entrepreneurs, singles
Others: Circle C Ranch, West/East Congress, Parker Lane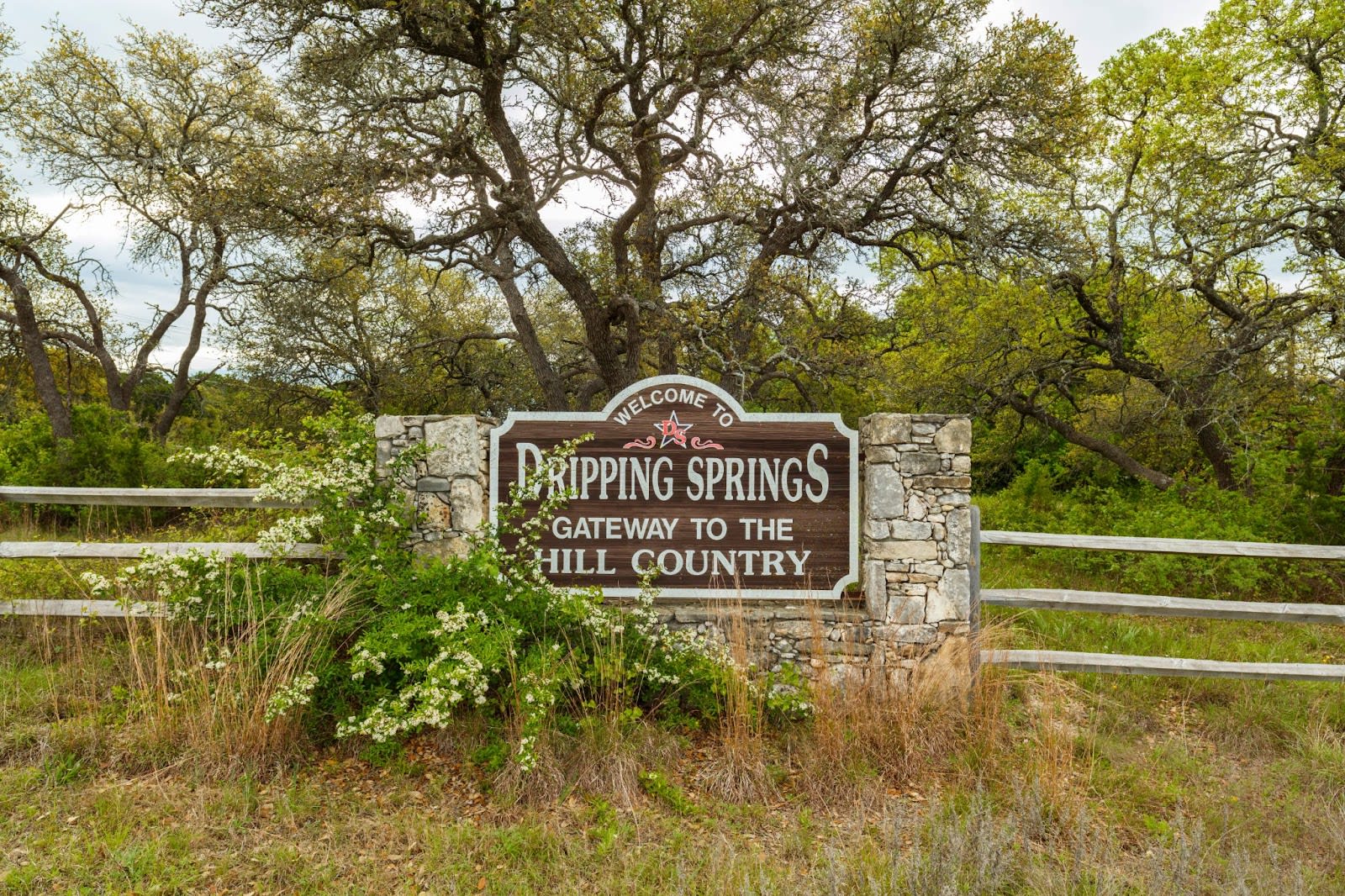 Located just outside of Dripping Springs, "The Gateway to the Hill Country,"
SkyRidge
offers upscale living at an affordable price point. This brand-new development boasts incredible Hill Country views, impeccably-designed homes, and access to Dripping Springs ISDs' highly-rated school system. While you are still close enough to the magic of Austin, the peacefulness and convenience of SkyRidge is sure to win you over.
Area of Town: Dripping Springs, southwest
The Vibe: No-hassle elegance in the Hill Country
Best for: Families, empty-nesters
Similar Neighborhoods: Belterra, Howard Ranch
12. Garlic Creek (Buda)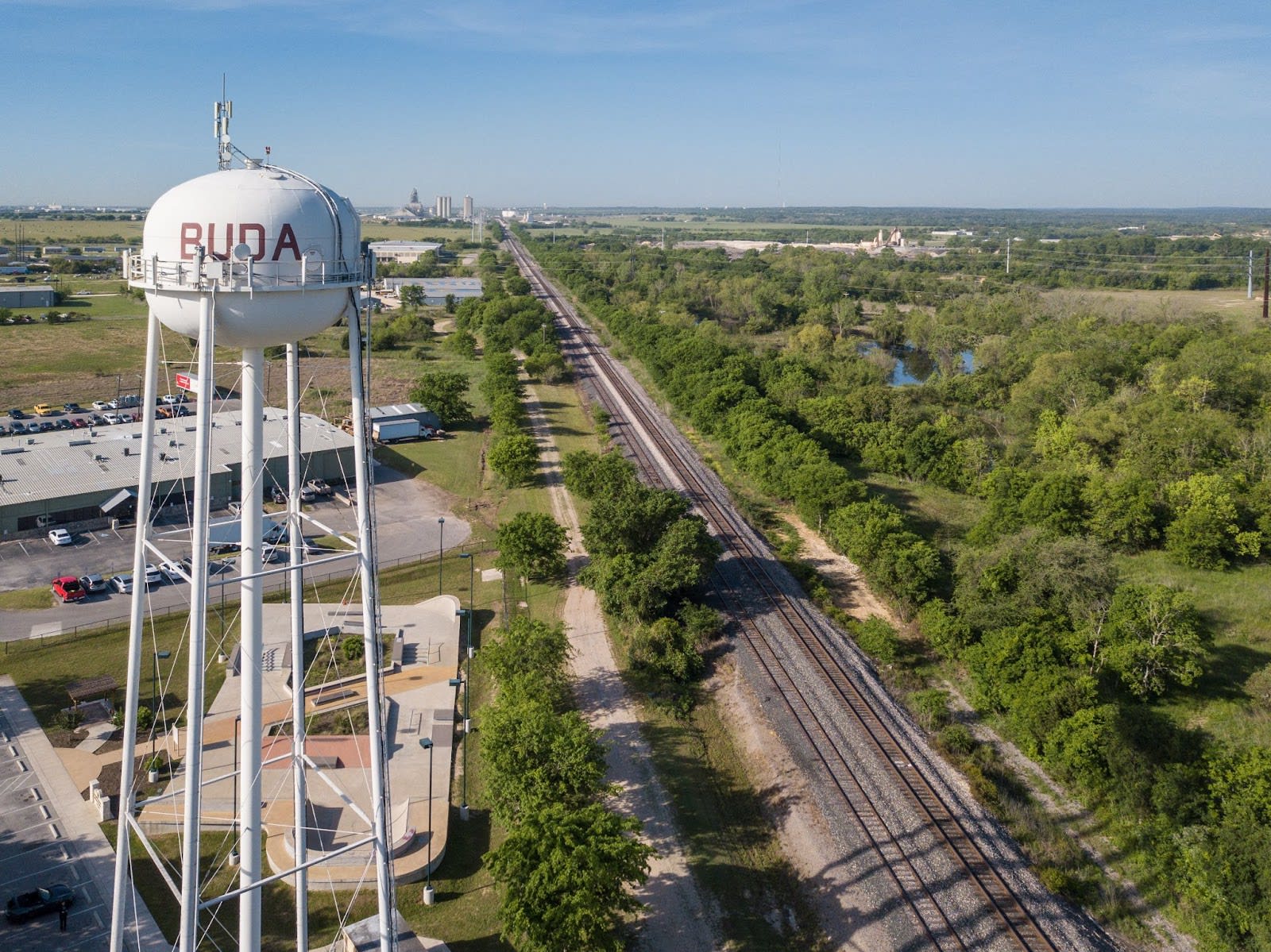 If you don't mind settling south of the city, consider choosing the budding town of Buda as your home base. A suburb that is becoming more and more known, Buda is growing quickly, but smartly. The small town feel exudes charm, while multiple neighborhoods offer something for every homebuyer. Our favorite is master-planned Garlic Creek, which features 850 homes just two miles west of the city center. Garlic Creek provides wonderful community amenities, including a pool, gym, playgrounds, splash pad, sports courts, and
green space
.
Area of Town: South of Austin
The Vibe: Newer construction that won't break the bank
Best for: Families, community amenities
Similar Neighborhoods: Kyle, Skyridge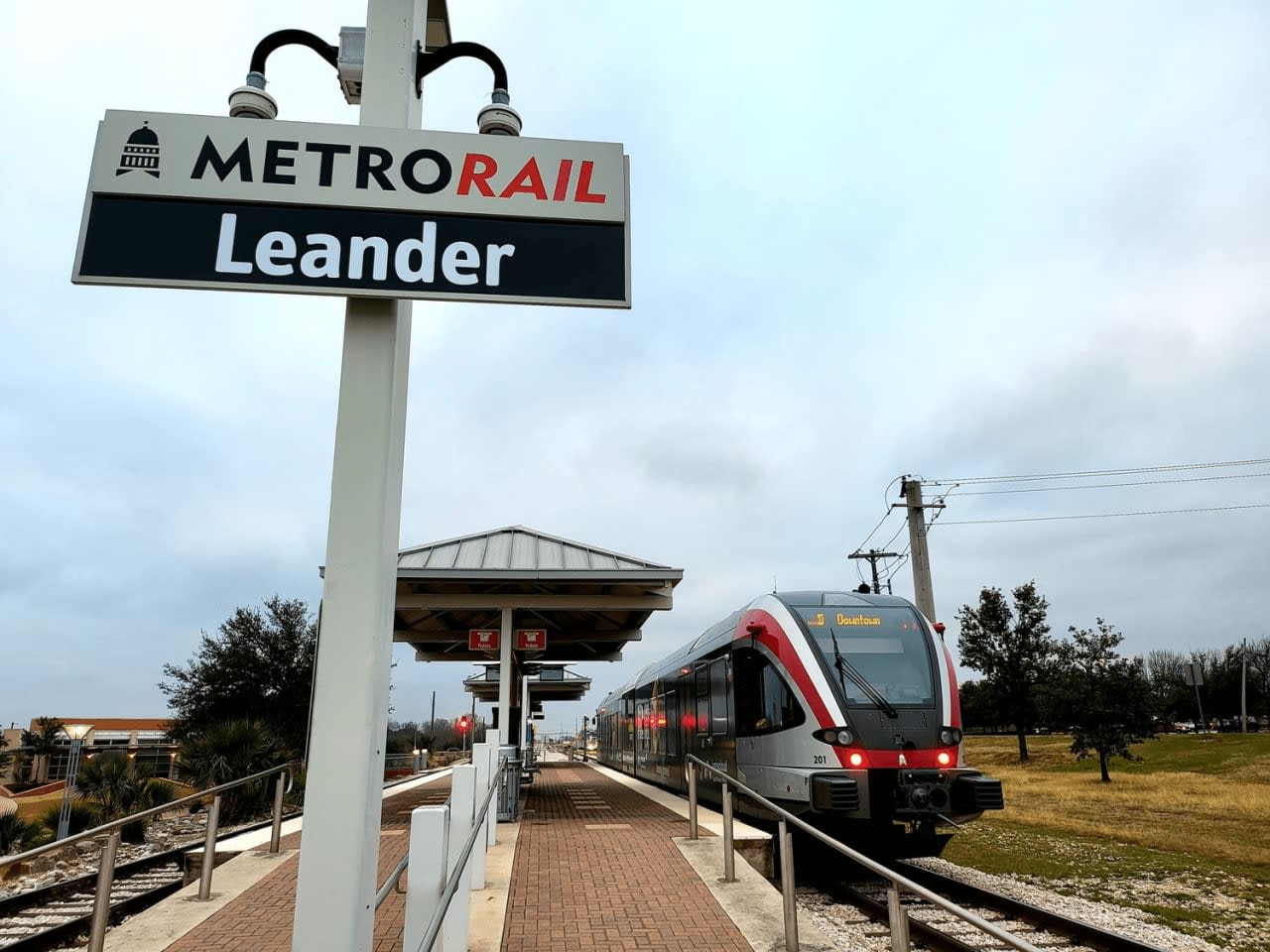 Approximately 30 minutes north of Austin in Leander, you will find the quaint and tucked-away grove of homes in the community of Honeycomb Hills. The larger houses found here sit on sprawling lots with mature trees and date back as late as the eighties, although most of them have been updated in some fashion over the years. Downtown Leander is only six miles away, leaving you at the gateway to Lake Travis and the Balcones Canyonlands National Wildlife Refuge.
Area of Town: Northwest of Austin
The Vibe: peaceful & quiet for families and older couples
Best for: Families looking to get away from the city
Similar Neighborhoods: Hazlewood, Hidden Mesa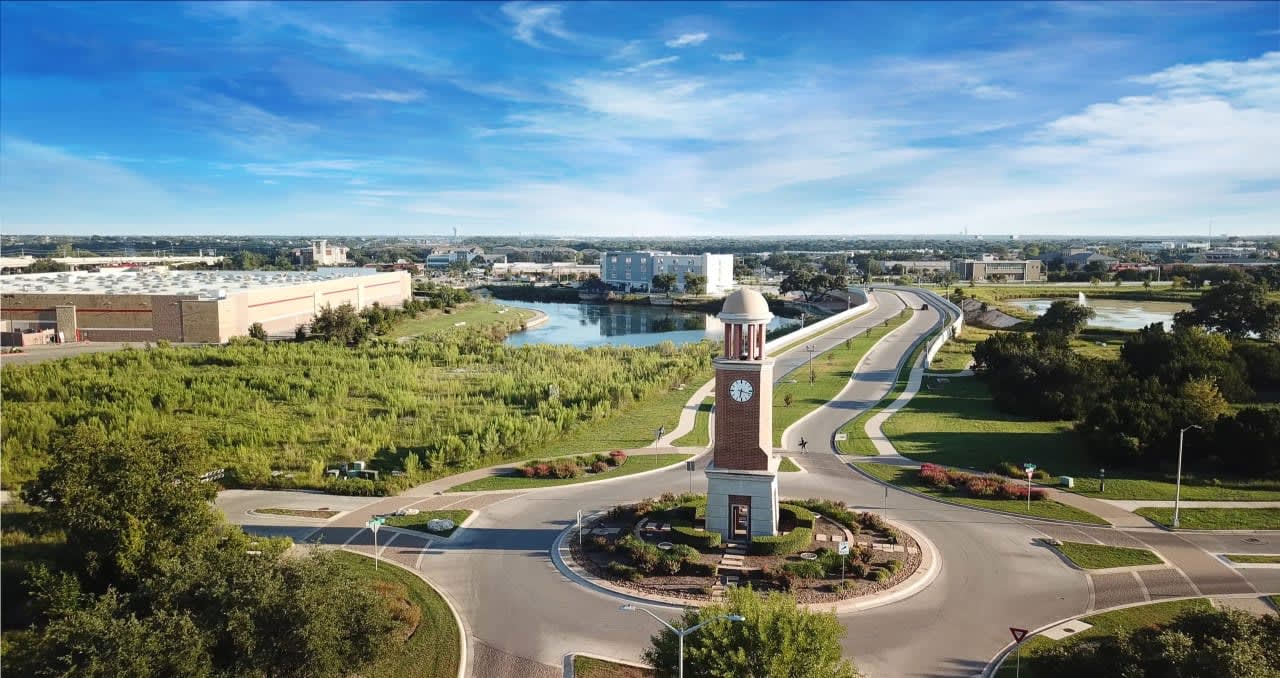 A distinguished alcove of homes in Cedar Park,
Avery Ranch
is a wonderful option for those who are okay with being outside of Austin city limits. A master-planned community with more than 4,000 homes, Avery Ranch features 17 acres of Hill Country goodness. There is an 18-hole golf course, tennis, trails, pools, playgrounds, amazing schools, and a 60-acre lake to enjoy. Find the Austin Cap Metro Lakeline train station nearby for an easy commute into the city.
Area of Town: Northwest of Austin, just south of Leander
The Vibe: upscale affordability with golf and amenities
Best for: families, those who want more space, resort lovers
Similar Neighborhoods: Cypress Mill, Garlic Creek
15. Forest Creek (Round Rock)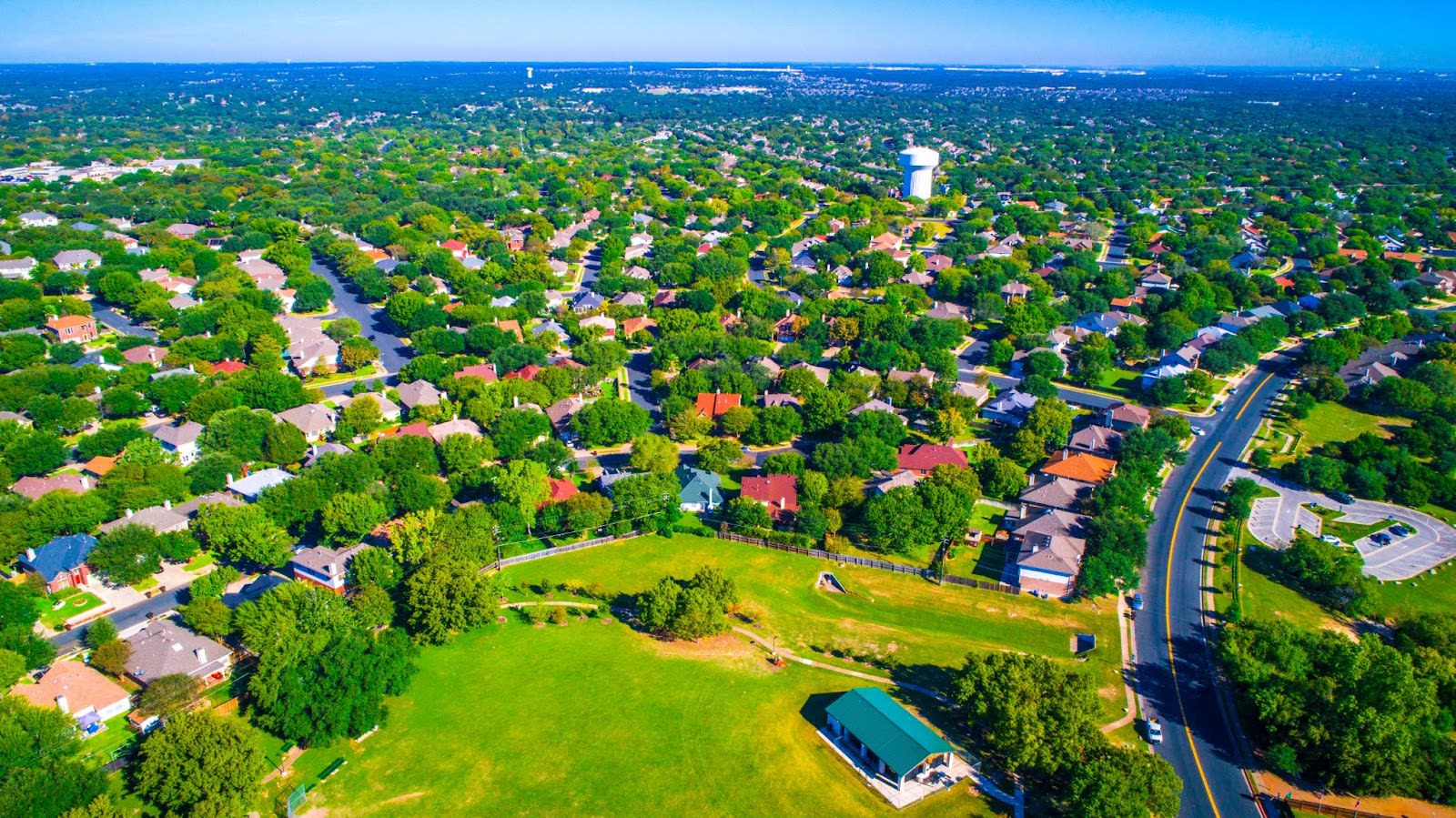 Home to one of the
top-rated golf clubs
in central Texas, Forest Creek offers upscale living at a relatively affordable price. This gorgeous community offers mostly larger homes with roomy yards, and elegant interiors - all just 15 minutes from the Round Rock city center. Homeowners here enjoy amazing convenience for shopping, dining, and the fantastic schools of Round Rock ISD.
Area of Town: North of Austin
The Vibe: nicer homes in a resort-style community
Best for: families, golf lovers, upscale
Similar Neighborhoods: Belterra, Avery Ranch
Quick Tips for Choosing the Best Neighborhood in Austin
Pro Tip #1: Drive through neighborhoods to get a good feel for them. Photos sometimes do not do justice to the intricacies of an area. Talk to locals, have a meal at a restaurant there, and see if it feels like a good fit. *If driving through isn't enough, rent an Airbnb for a long weekend to really experience what life will be like if you move there.
Pro Tip #2: Be specific with what you are looking for in your price range. You will probably have to make certain sacrifices to decide what your "musts" are. New home vs older, larger property vs closer proximity to downtown, etc.
Pro Tip #3:
Talk to an experienced agent at Sprout Realty
to answer all your questions (even if you are nowhere near ready to start shopping.) Additionally, we would be happy to make a few appointments to show you available homes for sale. By window shopping early on, you will get a more refined idea of things that you like and don't like.
And there you have it, a very thorough yet succinct overview of our favorite Austin neighborhoods. With a hand-picked and thoughtfully curated selection from our most prized communities both in the city and in the suburbs. And while there are so many other incredible areas in Austin to call home, this list is sure to get your gears turning when it comes to choosing the perfect spot for you!